CT 10% Campaign: Take the pledge!
Pledge to spend 10% of your food and gardening dollars locally
Pledge
Fulfill your pledge by purchasing produce, farm products or garden plants grown in Connecticut. Spend just 10% of your existing budget on these items.
Search
Use the buyctgrown SEARCH tool to find out what's in season and where to find it locally.
Discover
Look for the Connecticut Grown logo to help you find items to fulfill your pledge, and have fun discovering local farms!
Track
We'll email you with a few simple questions each week. Track your pledge and our progress statewide.
Promote
If appropriate, download the CT 10% logo and link to our site!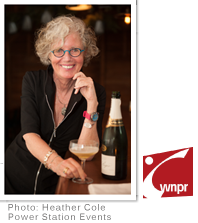 "Join me in this fantastic campaign to support Connecticut food, farmers and businesses. Pledge today."
Faith Middleton, WNPR
The Food Schmooze Party